Charcoal + Eucalyptus Beauty Bar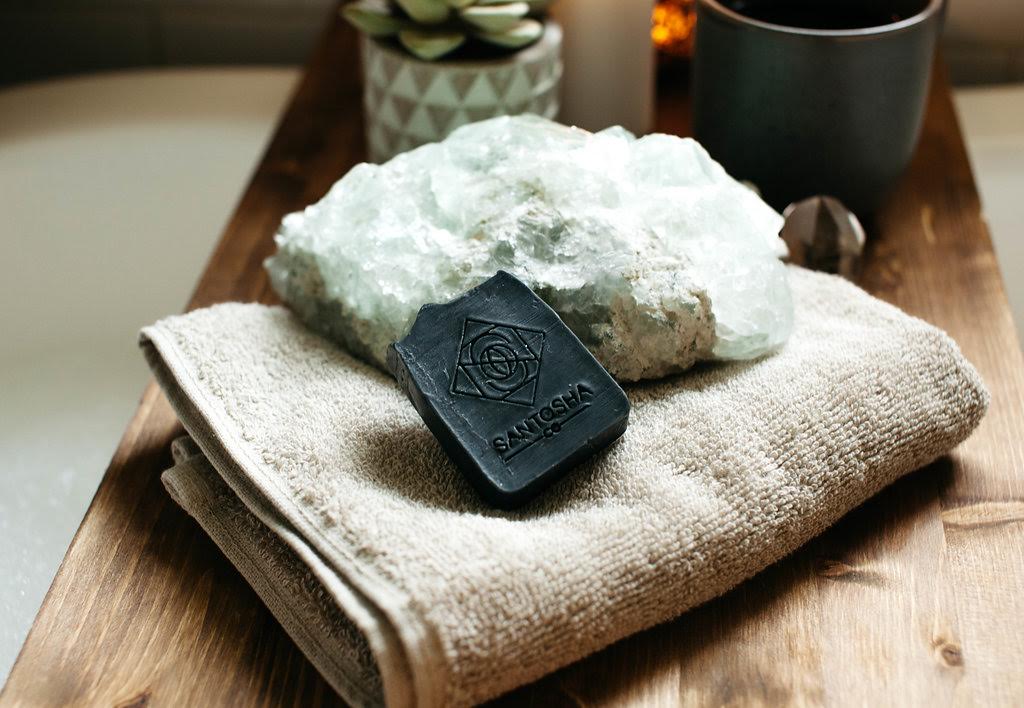 Charcoal + Eucalyptus Beauty Bar
CHARCOAL + EUCALYPTUS BEAUTY BAR
LIMITED EDITION-ONLY WHILE SUPPLIES LAST!
Our best selling beauty bar, made with activated charcoal and shea butter to balance and tone the skin. Organic sunflower, coconut, and olive oils condition the skin, leaving it soft and nourished, while the activated charcoal eucalyptus, and tea tree oil remove toxins and deep clean the skin.
DIRECTIONS + USAGE
For use on normal, problem, and combination skin. Use one to two times daily. Rinse skin well and gently pat dry.
INGREDIENTS
Olive Oil*, Water, Coconut Oil*, Sustainable Palm Oil, Sodium Hydroxide, Shea Butter, Castor Oil, Sunflower Oil*, Activated Charcoal, Tea Tree Essential Oil, Eucalyptus Essential Oil, Sea Salt
*=USDA certified organic ingredient